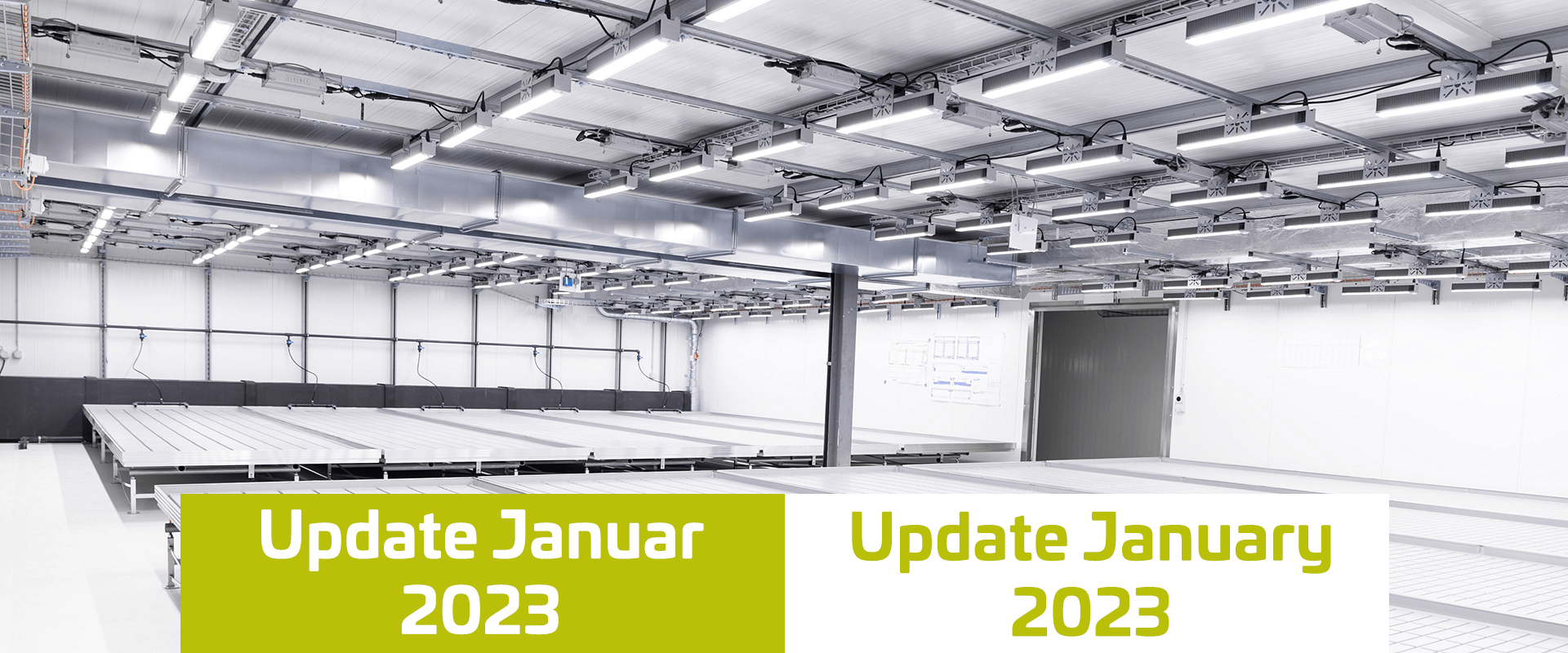 Update January 2023
by Cannerald
Posted on Januar 14, 2023 12:00
---
Dear Cannerald and CannerGrow Community,

we hope you had a happy new year.
All processes are running at full speed and we would like to give you an insight into this in the video, as there is currently a lot going on for and around the whole GMP area as well as many other things in Fraubrunnen.
Our team is growing more and more for the upcoming GMP area and we are happy to welcome a new production manager from the pharmaceutical industry in February.
Severin Amweg will take care of the research area related to THC genetics together with our doctors.
Since this week a process optimization specialist has also been hired to optimize and improve current processes.
For the upcoming pharmaceutical area, another experienced quality assurance person will join our existing team before April for the overall quality control and also the internal batch release.
The release can be thought of as a compliance department at a bank. Only if the quality assurance approves the batch of flowers (medical cannabis flos), it can be shipped.
This is regulated in such a way, because the quality assurance, FvP (Pharmaceutical-responsible-person) and the persons in the laboratory are privately liable for damages to the patient and you therefore bear the responsibility for possible recalls and the welfare of the patient.

This year, we will be as transparent as possible in showing you the development of the company.
We are now close to our goal, the acceptance in the GMP (Pharma) area. We have been working towards this for a long time and have had a rocky road, which has delayed some things.
Our staff is currently preparing for the government inspection in April and we look forward to taking you along for the ride until then.
We have been working towards this moment for over 3 ½ years and are now close to the finish line (inspection). We look forward to the moment of sharing the GMP license with all of you after the inspection before production for patients will start!

We thank you for your trust and apologize again for the delay of the whole project, it will be worth it for all of us and we will reach our goals this year.



#WeGrowForYou
Your Cannerald & CannerGrow team